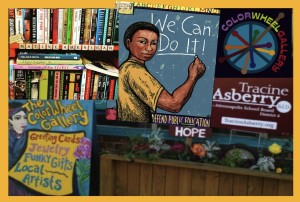 LATE AUGUST: Teacher Appreciation Happy Hour
Teachers, School Staff, Youth Workers, Educators – WE THANK YOU! – to Enjoy Sweet Treats & Refreshments as you stock up on Classroom Inspiration. Social justice, multi-cultural posters, books, stickers & More! All at Affordable, Accessible prices with Special Happy Hour Teacher Discounts! – Plus, learn more about School Board Director, Tracine Asberry's Re-Election campaign. Sponsored by Team Tracine for Minneapolis School Board, District 6 @TeamTracine – www.teamtracine.org
– EVERYONE is WELCOME!