Holiday Bazaar – December
Skip the Malls & the Big Box stores! Support Our Local Businesses & Artists this Season! The ColorWheel's annual 2 Day Holiday Bazaar features Local Artisans & promotes Buying Local, Recycled & Fairly Made Holiday Gifts. Speaking with Diverse Voices we Celebrate All of the Many Loved Holidays of the Season & carry Multi Cultural Holiday Gifts, Books, Cards, Angels & More! Feel Good, Have Fun, Less Stress Holiday Shopping! Enjoy Cool Art, Sweet Treats & Visit with Great People! #Hanukkah #Christmas #Kwanzaa #Solstice #Multi-CulturalAngels
"Fight like a Mother!"
(Saturday before Mothers Day)
As Always, wealthy business men are handing out million dollar bonuses, while education & healthcare are being cut. Sports stadiums are being built, while thousands of children in Our City sleep in shelters every night. Billions are spent to create & drop bombs on defenseless women & children all over this world, while people claim to be "pro-life". It makes us want to "Fight like a Mother!" You are Invited to Join us as we Celebrate & Honor Mothers while they express their hopes, fears, frustrations, triumphs, challenges, demands, love & joy of motherhood thru visual art & spoken word.
CREATE with US AT THE COLORWHEEL GALLERY'S #inspiration table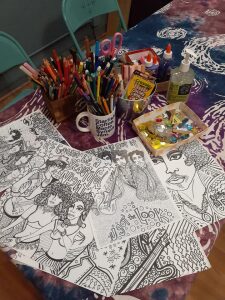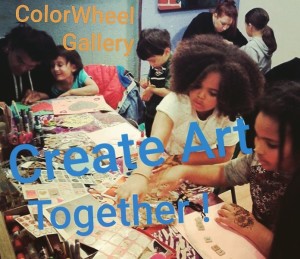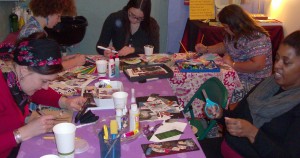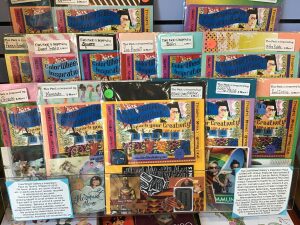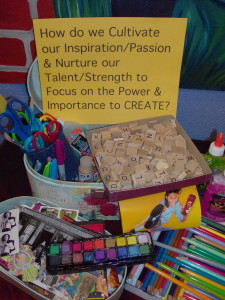 At Many of Our Special Events & Art Exhibits we Set Up a Table full of Inspired Art & Craft Materials for Everyone to CREATE!  Free & Open to Everyone! We have Created Together… Social Justice themed Signs to be used in Marches & Vigils, Bookmarks, Watercolors, Journals, Valentine's Cards, Collage & More! Everyone's an Artist!