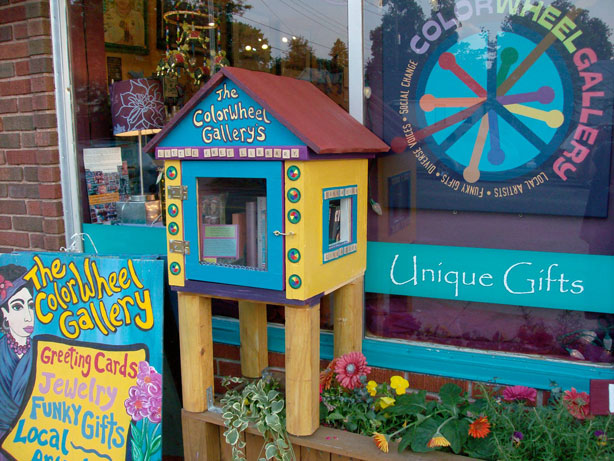 Address:
The ColorWheel Gallery
319 W. 46th St (46th & Grand)
Minneapolis, MN 55419
email: Tammy@ColorWheelGallery.com
Phone:
612-823-5693
Hours:
OPEN: TUESDAY, THURSDAY, FRIDAY, SATURDAY  12PM – 7PM
CLOSED: SUNDAY, MONDAY, WEDNESDAY – Except for Special Events, Workshops & Art Reception when hours may vary
Directions:
ColorWheel Gallery is located at the Southeast corner of Grand Ave. & West 46th Street in South Minneapolis –
Nextdoor to Cafe Ena Restaurant – across from Patisserie 46 & Tap Society – in the Fabulous Kingfield – TangleTown Neighborhood.
We are seven blocks West of I-35W off the 46th Street exit. Grand Avenue is three blocks East of Lyndale Avenue and five blocks West of Nicollet Avenue.
Email the ColorWheel
Contact the ColorWheel using the form below.