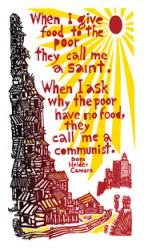 Ricardo Levins Morales creates his Art to encourage the laughter, hope, love & anger that move us toward a better world. Much of his Work was made for & within the labor & social justice movements of our time. The ColorWheel carries his Posters & greeting cards. (ask about Discounts for Teachers & Youth Workers) Check out more of his Amazing work at. www.RLMartstudio.com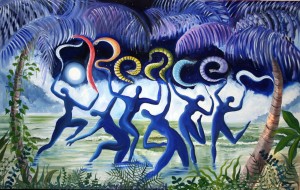 Avant-garde, socially conscious poetry and Jane's own beautiful artwork grace the outside of these Fantastic greeting cards.Art by Jane Evershed. http://www.evershed.com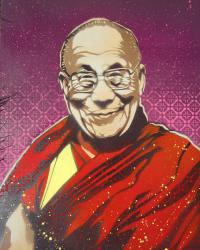 Taylor Lindgren is a Minneapolis based Stencil/ Spray Paint Artist & Graphic Designer. The ColorWheel carries Fabulous, High Quality, 11×17 prints of his Original Designs. http://taylorlindgrenart.weebly.com/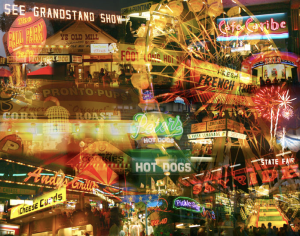 Greeting cards by Giesla Hoelscher.  Saint Paul digital artist. Showing a love & respect for Minnesota's historic landmarks, popular establishments & events, she produces her main body of collage work by layering & blending her original photographs using digital techniques. http://www.giesla.com/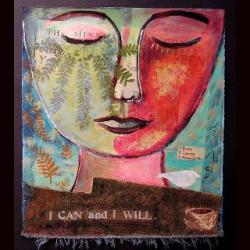 Working out of her basement studio, Westy freely combines painting, printmaking & collage in a style that is uniquely her own. You will find Westy Caswell Copeland original paintings, prints & More at the ColorWheel. http://www.westycopeland.com/


Dave's Magnets: Created by Bryn Mawr artist, activist & all around cool guy. Dave Logsdon. Look for one of a kind magnets by Dave at the ColorWheel Gallery.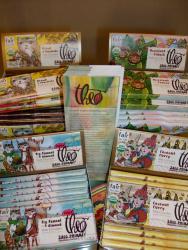 Theo Chocolate Bars. Fairly Traded  https://www.theochocolate.com/
Theo Chocolate Company is the first & currently the only organic, Fair Trade Certified roaster of cacao in the United States. Theo's small team is guided by a passion for chocolate, care for the environment & dedication to enriching the lives of everyone involved, including cacao farmers & chocolate lovers.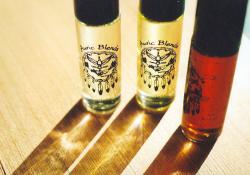 Auric Blends Perfume Oils
We carry these 'Auric Blends' roll on perfume oils – Egyptian Goddess, Love, Amber Patchouly, Divine Opium & Rasta. Created with a combination of exotic ingredients & imported perfume from around the globe.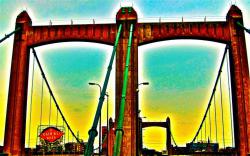 Local Icon Photo Greeting Cards and Photography by Todd Miller.  Todd Miller – Facebook
The ColorWheel Gallery carries a selection of Greeting Cards Featuring the Candy Colored Beauty of Our Twin Cities.
Tagua Jewelry: Yolanda Rodriguez of 'Mara Accessories' supplies us with Tagua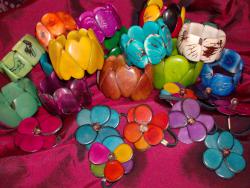 Bracelets & Rings. They are Beautiful & part of the proceeds go to support an Orphanage in Bogota, Colombia. The Tagua Nut is a renewable & sustainable material from the rainforests of South America.
*Hungry Dog Design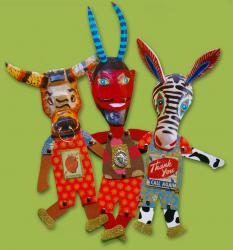 s is a line of whimsical handcrafted paper dolls. The paper dolls can serve as greeting cards, magnets, ornaments or play objects. A blank note card & magnet is attached to the back. Each paper doll is handmade using colorful decorative paper & recycled trinkets. Movable arms & legs inviting interaction & play.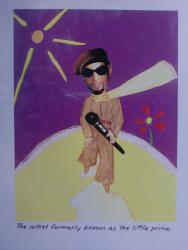 Cara Scissoria greeting cards are Smart & Funny. The Colorwheel carries many designs & special holiday themed cards.  http://www.carascissoria.com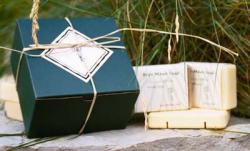 Affordable Natural Soap  http://www.brynmawrsoap.com
Bryn Mawr Soap Company, based in Bryn Mawr Neighborhood, Mpls. was founded by Karen Soderberg & Stephen Harvey. They knew handmade soaps were the best way to manage dry skin & wanted a simple product focusing on good ingredients for skin, at a reasonable price.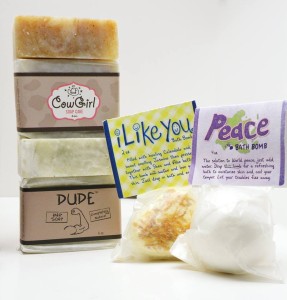 At Bodylish we believe in making everyday products out of natural ingredients, the finest essential oils & absolutely NO animal products or synthetics. We also believe in buying from farmers & companies we know who are operating with a consciousness to sustainability, art & wellness to others. We believe in making our own fresh products by hand, by wrapping & preparing them by hand & by improving the lives of all who use them. Make your body delicious – live the bodylish life".  http://www.bodylish.com/
Eileen Espinosa is a Multi Talented, Multi Media Artist in

painting, paper mache, portraits, & more! Plus, She is my Fabulous Mama too!
Eileen Espinosa Art – Facebook
Pro
ud to
carry the Fabulous Art by my Son… Edoardo (Eddie) Ortegon – painting, print making, murals, commissioned designs on skateboards, t-shirts, walls & more! Edoardo Ortegon Art – Facebook
Maya Rose – St Paul Artist:   Maya Rose – MN Artists Page
Whimsical paintings, cards, handmade dolls & even hand knit cotton washcloths.
Mimi Ma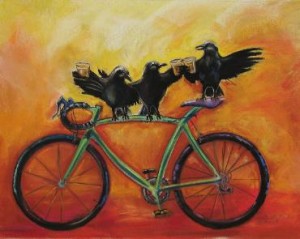 tsuda – Artist/Illustrator, Park Ranger Naturalist in Bozeman, Montana.
"The Secret lives of Animals" greeting card series –  About Mimi Matsuda

Gordon Coons – Ojibwa / Ottawa  ArtistFantastic Greeting cards & Art prints
"My creations are reflections of my heritage & life experiences.
I portray my views of traditional native stories, incorporating strong family influences into each image"