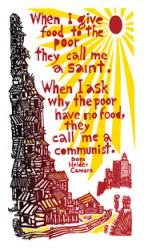 Ricardo Levins Morales creates his Art to encourage the laughter, hope, love & anger that move us toward a better world. Much of his Work was made for & within the labor & social justice movements of our time. The ColorWheel carries his Posters & greeting cards. (ask about Discounts for Teachers & Youth Workers) Check out more of his Amazing work at. www.RLMartstudio.com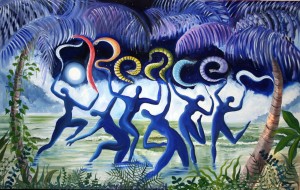 Avant-garde, socially conscious poetry and Jane's own beautiful artwork grace the outside of these Fantastic greeting cards.Art by Jane Evershed. http://www.evershed.com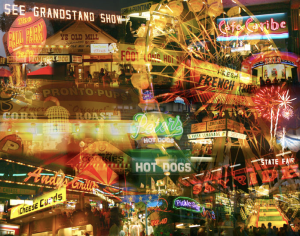 Greeting cards by Giesla Hoelscher.  Saint Paul digital artist. Showing a love & respect for Minnesota's historic landmarks, popular establishments & events, she produces her main body of collage work by layering & blending her original photographs using digital techniques. http://www.giesla.com/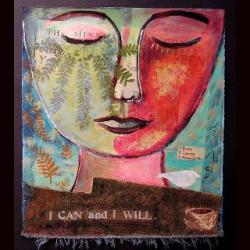 Working out of her basement studio, Westy freely combines painting, printmaking & collage in a style that is uniquely her own. You will find Westy Caswell Copeland original paintings, prints & More at the ColorWheel. http://www.westycopeland.com/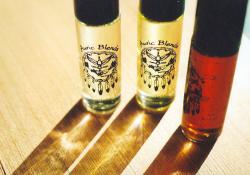 Auric Blends Perfume Oils
We carry these 'Auric Blends' roll on perfume oils – Egyptian Goddess, Love, Amber Patchouly, Divine Opium & Rasta. Created with a combination of exotic ingredients & imported perfume from around the globe.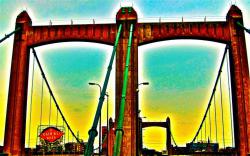 Local Icon Photo Greeting Cards and Photography by Todd Miller.  Todd Miller – Facebook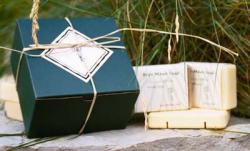 Affordable Natural Soap  http://www.brynmawrsoap.com
Bryn Mawr Soap Company, based in Bryn Mawr Neighborhood, Mpls. was founded by Karen Soderberg & Stephen Harvey. They knew handmade soaps were the best way to manage dry skin & wanted a simple product focusing on good ingredients for skin, at a reasonable price.
Mimi Ma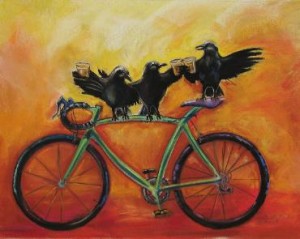 tsuda – Artist/Illustrator, Park Ranger Naturalist in Bozeman, Montana.
"The Secret lives of Animals" greeting card series –  About Mimi Matsuda

Gordon Coons – Ojibwa / Ottawa  ArtistFantastic Greeting cards & Art prints
"My creations are reflections of my heritage & life experiences.
I portray my views of traditional native stories, incorporating strong family influences into each image"